It's Release Day!! Here are some of the new books that I am excited about this week!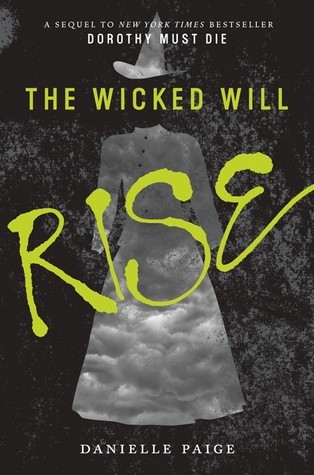 The Wicked Will Rise by Danielle Paige
In this dark, high-octane sequel to the New York Times bestselling Dorothy Must Die, Amy Gumm must do everything in her power to kill Dorothy and free Oz.

To make Oz a free land again, Amy Gumm was given a mission: remove the Tin Woodman's heart, steal the Scarecrow's brain, take the Lion's courage, and then Dorothy must die....

But Dorothy still lives. Now the Revolutionary Order of the Wicked has vanished, and mysterious Princess Ozma might be Amy's only ally. As Amy learns the truth about her mission, she realizes that she's only just scratched the surface of Oz's past—and that Kansas, the home she couldn't wait to leave behind, may also be in danger. In a place where the line between good and evil shifts with just a strong gust of wind, who can Amy trust—and who is really Wicked?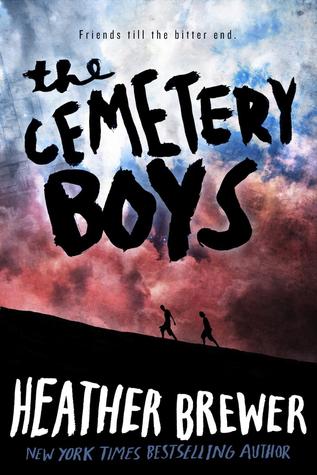 The Cemetery Boys by Heather Brewer
When Stephen is forced to move back to the nowhere town where his father grew up, he's already sure he's not going to like it. Spencer, Michigan, is like a town straight out of a Hitchcock movie, with old-fashioned people who see things only in black-and-white. But things start looking up when Stephen meets the mysterious twins Cara and Devon. They're total punks–hardly the kind of people Stephen's dad wants him hanging out with–but they're a breath of fresh air in this backward town. The only problem is, Cara and Devon don't always get along, and as Stephen forms a friendship with the charismatic Devon and something more with the troubled Cara, he starts to feel like he's getting caught in the middle of a conflict he doesn't fully understand. And as Devon's group of friends, who hang out in a cemetery they call The Playground, get up to increasingly reckless activities to pass the summer days, Stephen worries he may be in over his head.

Stephen's fears prove well-founded when he learns of Spencer's dark past. It seems the poor factory town has a history of "bad times," and many of the town's oldest residents attribute the bad times to creatures right out of an urban legend. The legend goes that the only way the town will prosper again is if someone makes a sacrifice to these nightmarish creatures. And while Stephen isn't one to believe in old stories, it seems Devon and his gang might put a lot of faith in them. Maybe even enough to kill for them.

Now, Stephen has to decide what he believes, where his allegiances lie, and who will really be his friend in the end.
Sisters of Blood and Spirit by Kady Cross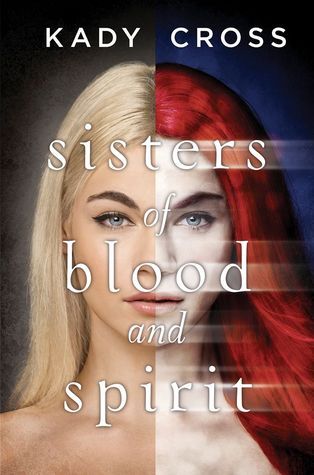 Wren Noble is dead—she was born that way. Vibrant, unlike other dead things, she craves those rare moments when her twin sister allows her to step inside her body and experience the world of the living.

Lark Noble is alive but often feels she belongs in the muted Shadow Lands—the realm of the dead. Known as the crazy girl who talks to her dead sister, she doesn't exactly fit in with the living, though a recent suicide attempt and time in a psych ward have proved to her she's not ready to join her sister in the afterlife.

Now the guy who saved Lark's life needs her to repay the favor. He and his friends have been marked for death by the malevolent spirit of a vicious and long-dead serial killer, and the twins—who should know better than to mess with the dead—may be their only hope of staying alive.