I just had to share my newest find for all those book nerds out there.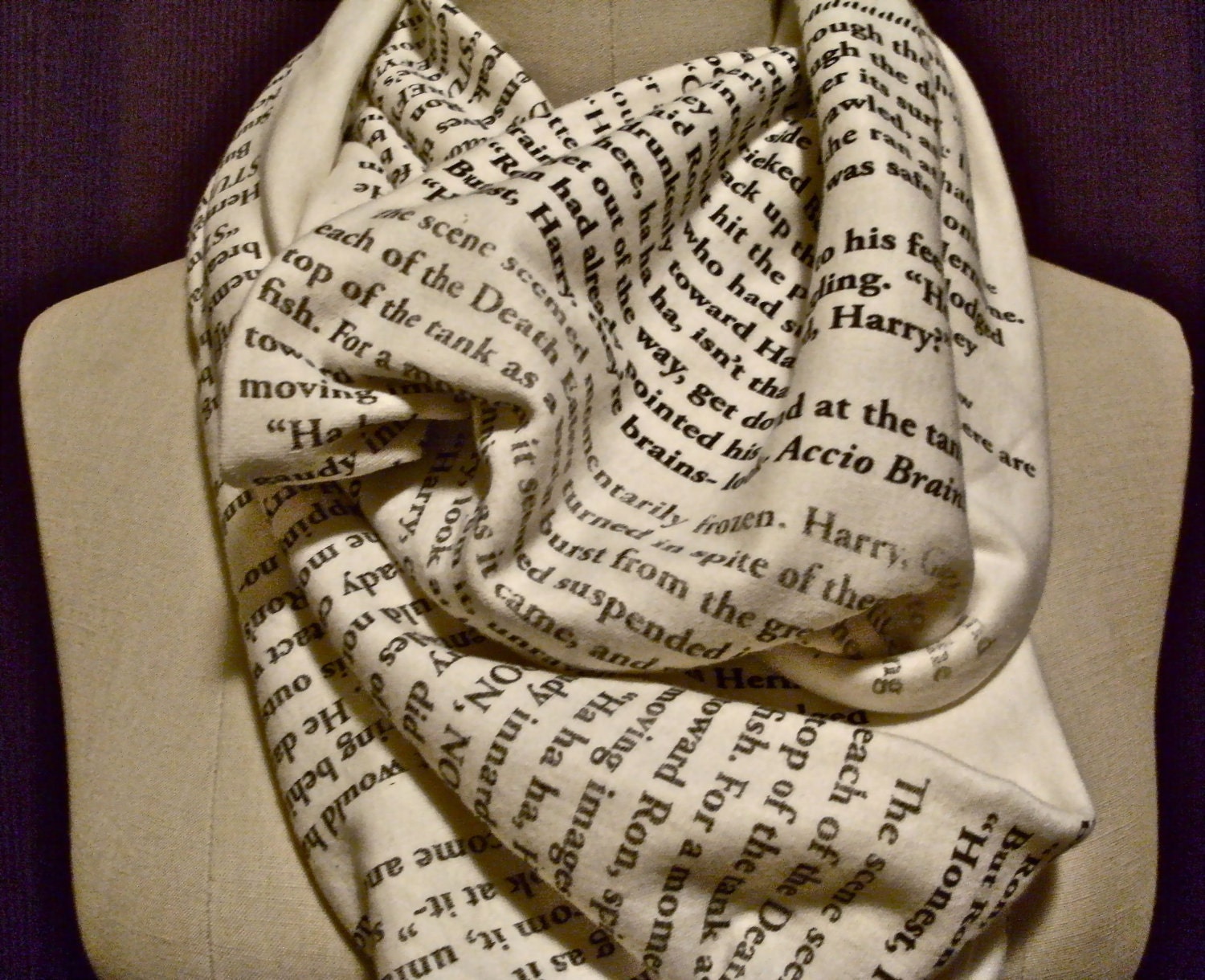 If you look closely, you will notice some familiar words. That's right people! This scarf features a passage from Harry Potter!! WOOT!! More specifically, it is the Mirror of Erised scene from the first book. Tori, over at
Storiarts
(P.S how awesome is that name?) has been so inundated with requests for her scarf prints that I had to go on an email list and she let me know the day that new scarves were to go up. If I remember correctly, the choices were Harry Potter, Pride and Prejudice and a Bible Verse. The scarf itself is in a beautifully soft fabric that has been sewn into a loop and is long enough to double up. The day after I got it, I wore mine to my book club and all the ladies LOVED it.
Have you come across an item that book nerds will love? Or do you make something yourself? Let me know and I may be able to feature it here.